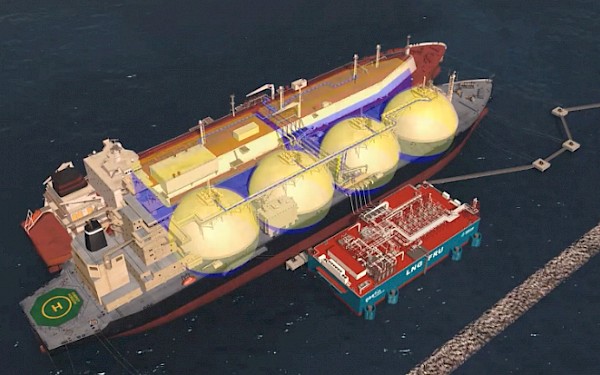 Tritec Marine oversee LNG regasification project
Tritec Marine are overseeing the construction of an LNG Floating Regasification Unit for Gasfin Development SA after securing a new client contract.
In January nine of the Company's construction supervisors deployed to Jiangnan Shipyard in China to support the pioneering work of midscale LNG infrastructure provider, Gasfin, on the new build project.
Gasfin offers a point to point LNG delivery service to enable new smaller markets to access the global LNG supply chain.
David Scott, General Manager, Tritec Marine said: "We are delighted to be able to support Gasfin with this exciting LNG project.
"Our support includes plan approval services, shipyard construction supervision, post-delivery dry transportation support and unit installation and commissioning.
"Tritec Marine is well accustomed to handling complex projects such as this by effectively utilising new technology and our leading inhouse industry expertise."
The Gasfin FRU is a 28,000m³ LNG barge that enables economic LNG import from the global supply chain for markets of up to 3.0 mtpa.
Gasfin combines proven technology, know-how and finance to offer its clients a right-sized LNG infrastructure service fully compatible to the global LNG chain without the need for upfront investment.
For more information on Gasfin please visit http://www.gasfin.net/