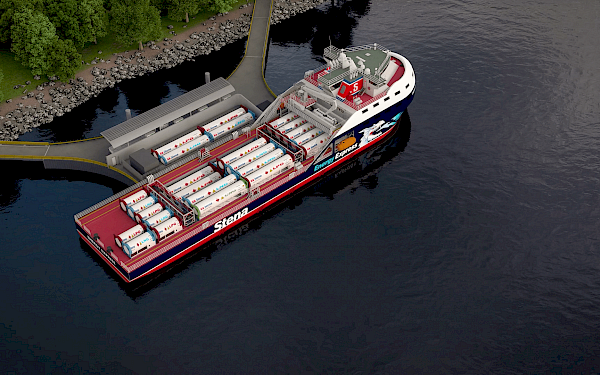 Tritec Marine to promote small scale LNG ship designs at Gastech 2022
Tritec Marine are proud to promote their small-scale LNG ship designs and comprehensive engineering solutions at the upcoming Gastech exhibition in Milan in September.
The Stena stand (11J10), located in the Shipping and Marine zone hall, will feature a range of Stena companies operating in the Gas sector and will offer virtual reality experiences providing a greater insight into some of Stena's solutions.
 
George Mermiris, Director and General Manager at Tritec Marine said: "At Tritec Marine our experience and competencies in LNG are extensive.
"We are innovative in our approach to provide sustainable solutions within the Gas sector including small-scale LNG delivery and fuelling solutions as well as a range of complementing services in marine engineering and new-build support.
"At Stena we believe gas should always travel first class and we look forward to extending a first-class experience to our guests at Gastech."
To book a meeting with us at our stand, please visit our dedicated booking portal. Just look for the link to "Small Scale Gas Solutions". 
 
You can find out more about our portfolio of LNG-related services at our dedicated LNG website: https://integrated.stenapowerlng.com
ENDS
To find out more about Gastech, visit Gastech Exhibition & Conference (gastechevent.com)