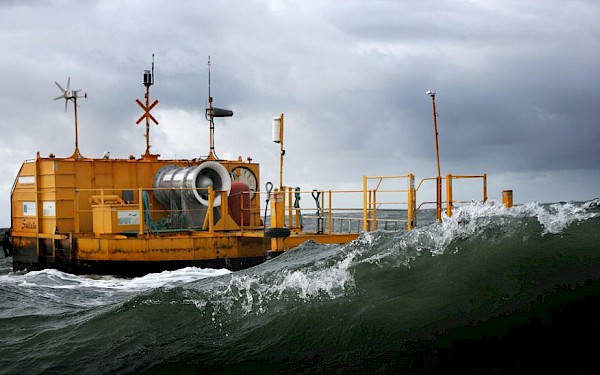 Wave Energy Project
Tritec Marine has delivered a comprehensive service package to a renewable energy developer in the USA.
The client is a world leader in Innovative Renewable Energy within the wave energy industry.
Leading in the design of a prototype 35m wave energy platform, Tritec Marine supplied a range of services including hydrodynamic and stability analysis, structural design and drafting to its international client.
Alistair Olsen, Tritec Marine, Senior Naval Architect, said: "Tritec's role was to create fabriciation drawings and specifications, backed up by robust engineering analysis.
"To provide a full suite of Engineering and Consultancy services on an innovative energy project of this nature demonstrates our capability to provide a one stop shop service to industry leading clients."
Wave power generation platforms are designed to work in hostile sea environments and to extract energy from waves and convert it to useable electrical power in the most efficient way possible.
Tritec Marine assessed specific loading conditions, from shore transportation and launching, to operation in extreme conditions and carried out global strength and fatigue analysis, to bring the structure to a point of maturity suitable for fabrication.