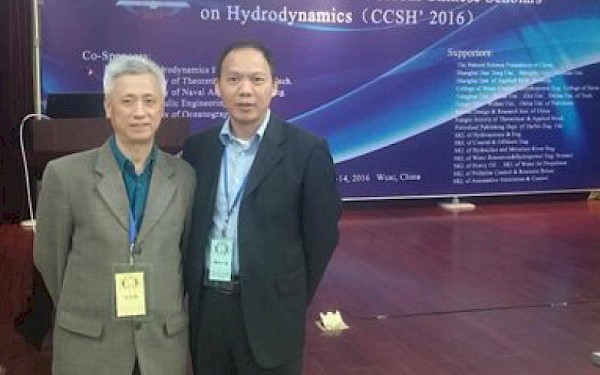 Tritec present at Chinese conference
Tritec Marine delivered a presentation on hydrodynamics to industry scholars in eastern China recently.
Dr Qiuxin Gao, Principle Naval Architect, Tritec Marine Ltd, delivered the presentation 'A practical approach to calculate ship resistance' at the Conference of Global Chinese Scholars on Hydrodynamics in Wuxi in November.
The presentation offered Qiuxin and Tritec Marine the opportunity to display the Company's work in the field of Hydrodynamics and engage in discussion on pertinent industry topics.
Qiuxin said: "This conference assesses the state-of-the-art computational fluid dynamics (CFD) applied to ship hydrodynamics and provides guidelines for the future developments in the field of resistance, propulsion, underwater engineering and more.
"The main motive for me to participate in the conference was to share my research experience and achievement with fellow researchers, exchange views on pertinent topics with other experts, and enhance the reputation of Tritec Marine both in China and worldwide."
Qiuxin's paper presented how to calculate ship resistance, sinkage and trim of a modern ship in a batch mode using OpenFoam mesh generator and ANSYS/Fluent solver.
As well as presenting, Qiuxin also chaired a technical session at the conference.
Qiuxin added: "Tritec Marine senior management has inspired staff to develop cutting edge technology on ship design, optimisation, building, operation and managements.
"The dissemination of our research achievement is an excellent opportunity to showcase our endeavour on the road towards future success."
The conference took place in Jiangsu Province which has a prominent shipbuilding industry.
ENDS
Dr Gao pictured to the right.