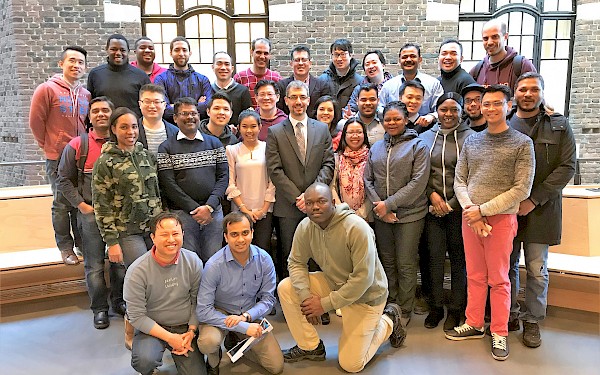 Tritec Marine lectures at World Maritime University
A Tritec Marine representative held a special two-day lecture at the World Maritime University (WMU) in Malmo, Sweden, educating maritime professionals on the International Convention of the Safety of Life at Sea (SOLAS).
Cantekin Tuzcu, Principle Naval Architect, delivered a series of sessions to help the international mix of attendees better understand SOLAS and the best way of using it to achieve their own professional objectives.
Critical to Tritec Marine's work, the SOLAS Convention (1974) specifies minimum standards for the construction, equipment and operation of ships, compatible with their safety.
It is generally regarded as the most important of all international treaties concerning the safety of merchant ships.
Cantekin, who has delivered lectures at WMU since 2016, helped shape a chapter of SOLAS through his academic research, prior to joining Tritec Marine in August 2017.
He said: "My academic research, and previous experience working with the Maritime and Coastguard Agency was why the WMU asked me to deliver these lectures as part of the SOLAS module.
"Now with additional Naval Architectural Consultancy experience in the mix, they still see my contribution as very beneficial for their programme delivery."
Cantekin explained that accessing the large group of maritime professionals gave a unique opportunity to promote Tritec Marine.
He added: "This is a unique situation where we can find a group of individuals likely to progress quite high in their own work place, and taking this opportunity, I can make them aware of our Company and service capacity.
"The students at WMU are already in their posts and I see them as the next generation decision makers whether they are working for a shipping company, flag-state or a government agency.
"They will need good engineering consultancy services in the future; I hope our name will stay with them for that moment."
ENDS