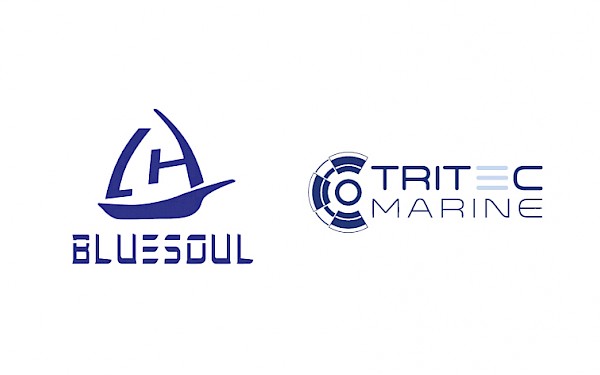 Tritec Marine & Bluesoul consolidate presence in scrubber marketplace
Tritec Marine will oversee the installation of exhaust gas scrubbers on Stena Bulk tanker vessels as part of a collaborative turnkey agreement with manufacturer Shanghai Bluesoul Environmental Technology.
Earlier this week Stena Bulk announced it will equip 15 vessels within its Suezmax and IMOIIMAX fleets with Bluesoul's Open Loop Hybrid Ready scrubbers prior to 2020 Sulphur emission industry regulation.
As Bluesoul's European and Singapore sales agent, Tritec Marine played a pivotal part in securing the agreement and will now offer their significant engineering and consultancy experience to the installation process.
David Scott, General Manager, Tritec Marine, is delighted the agreement has been secured.
He said: "From the outset we have been certain that the quality of Bluesoul's scrubbers, accompanied with Tritec Marine's installation consultancy support, is of great appeal to ship owners shopping in a hugely competitive marketplace. This has been evidenced by Stena Bulk's significant order.
"Tritec Marine's specialist engineers will provide project management and engineering services throughout the installation process.
"With varying standards of exhaust gas cleaning solution options in the market and a limited 2020 regulation timeframe, ship owners are facing challenging decisions. Tritec Marine and Bluesoul can provide turnkey tailored solutions which will meet their requirements."
Yao Hao, Chairman, Bluesoul, added: "We are delighted to support Stena Bulk, one of the world's leading tanker shipping companies, with our open loop hybrid-ready scrubber system.

"Bluesoul's tailored approach and suite of systems, including open loop and closed loop, provide options to ship owners and operators which ensure optimal performance for all vessel types.
"By collaborating with Tritec Marine, we can offer a comprehensive package to our clients."
ENDS
For more information on Bluesoul's exhaust gas cleaning systems, please visit here.